If we look around us, we don't need to go far, we just need to go near the shop area close to our home, there is definitely a spa shop or beauty center.
We also thought, why must there be a spa business even though we sometimes don't see many people coming and going. If the spa shop has been operating for many years, they must already have regular customers or loyal customers.
Meaning, the opportunity for the spa business or the beauty center business is wherever we are no matter where we are. In our experience, we have dealt with small spa business owners in Sabah and also in small towns in Pahang.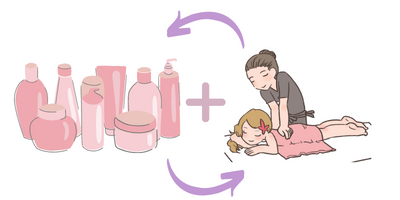 Two Ways to Do Business in a Beauty Center
But what about the return on the proceeds of this spa business? Ok, doing this spa business, we can do two ways:
Products

Services
Profit margin for both of these sources can be said to be quite lucrative depending on the products, suppliers and services provided. Profit margins can be expected in the range of 18% to 110%! This also includes the margin of making beauty services.
Imagine if you could run both the sales sources of your spa business (products and services) successfully. What we mean by being successful here are: when you have regular customers who are already comfortable and trusting with your beauty services and advice, when you have an organized and comprehensive spa operating system, when you have a strong spa brand vision, and also when you have a steady cash flow.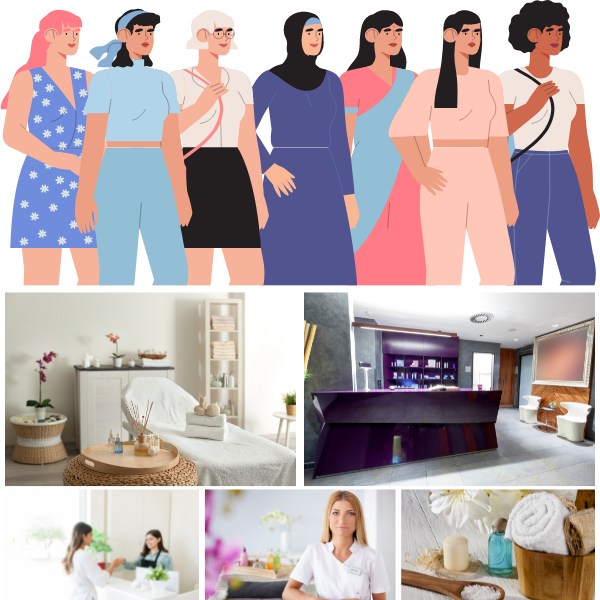 Is it difficult to start the business?
We're sorry if it sounds like it's hard to start a spa business. In fact that is what we need to achieve slowly and non-stop learning and asking those who are already experienced. If you want to explore more about this spa business, do the following:
Try spa services for yourself from small shops to popular brands.

Try to see and understand how these spa shops operate; serve their customers, spa menu offered, how they arrange items, how treatments, how they attract customers etc.

Get acquainted with spa owners and ask how their business journey from small to stable business

Join groups of beauty dealers or association if any

Get information on assistance services from government agencies or enforcers in terms of skills certificates, licenses, beauty business conditions or even capital financial assistance

If you consider yourself an investor but are interested in venturing into the spa business, perhaps you need to find someone who can help you to run the business.
If you are someone who has a deep interest in treating people's beauty, maybe you can start small like a mobile spa. Or also start by taking skill classes such as facials treatment and so on. This is one of the first steps to becoming a professional beautician.
If you are someone who is interested in the field of beauty but does not have the time or energy to treat customers, you can also venture into this field by simply selling beauty products.
Interesting isn't it? There are many ways to get involved in this spa business. We just need to know which path is right for ourselves so that we can easily move smoothly from one level to a better level. However, patience and constant effort are needed just like any other business.
In Lushville we also offer beauty treatment skills classes. We invite you to contact our consultant for advice such as wanting to start a business and so on.
Our experience as one of the supplier products for spas in Malaysia is a useful value for us to share with prospective spa traders or those who already have an existing business.