ABOUT
Code 21 Light (ivory) , more colour coming soon.

BB Glow is whitening ample which helps to maintain sebum control, cover blemishes, improve wrinkles and revitalize skin. The three peptide components and various active ingredients create a brighter skin tone.

- 7ml x 10 ampoules per box
- Be more beautiful and moist
- Perfect solution for crystal-clear skin
- Whitening & Anti-wrinkle!
- Skin tone-up & Covering spots!
- Rich nourishing &Moisturizing!

- Bright & cheerful skin
- Various active ingredients including peptides
will make your skin brighter & more beautiful.

- Skin texture improvement
- Strong regeneration & purifying effect will bring your skin back to the past.

- Skin elasticity & moisturizing
- Hyaluronic acid and other natural extract ingredients will provide moisture and improve skin elasticity.
HOW TO USE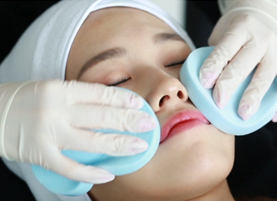 1. Spread the exfoliator over the face and wait for about 1 min, and then gently scrub.
2. Apply ampoule on the face, and have treatment using MTS device.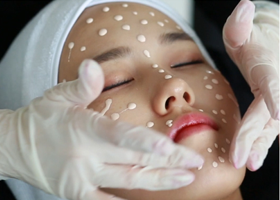 3. Wipe it off and apply BB Glow ampoule evenly over the face.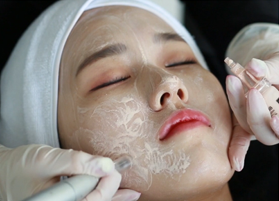 4. Apply BB Glow ampoule once more and gently rub it with MTS device to be absorbed well into the skin.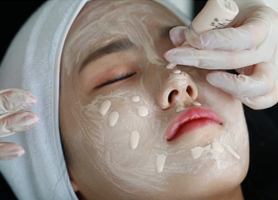 5. Apply BB Glow ampoule for one last time and gently pat it dry.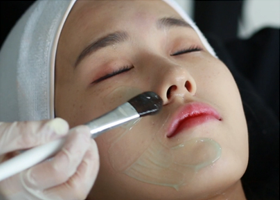 6. Mix the cooling gel with collagen powder and apply it over the face.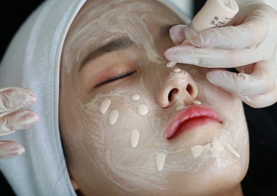 7. Wipe it off after 5-10 minutes and apply Revital Cream.
Caution:
For 1-2 days after having treatment, there can be slight irritation and skin can be reddish.
Avoid from activities that can cause sweats such as sauna, spa or intense workout.
Apply Revital Cream twice a day, every morning and night, for 3-5 days after having treatment.
Dead skin will be revealed 2-3 days after having treatment. Keep the skin moist and do not remove the dead skin by force.
Avoid direct sunlight and apply sunscreen if it is necessary.